The longest line
Draw the longest line…
try not to cross over.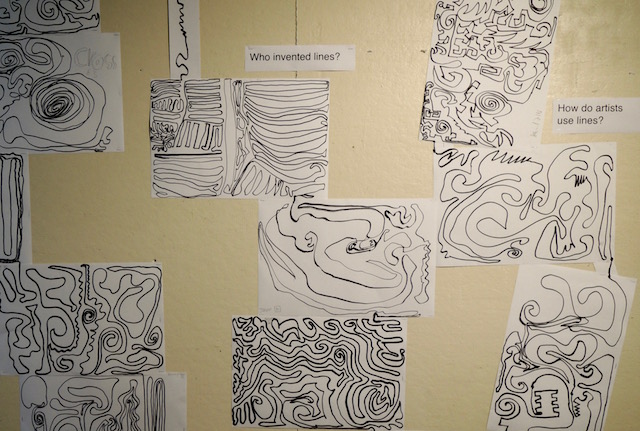 On the wall outside the art room,
connect your line to a classmates' line.
What is a line?
Who invented lines?
How do artists use lines?
What different kinds of lines you see?
How do lines and shapes make pictures?
How do pictures tell stories?
Would there be written alphabets if there were no lines or shapes?
Grade 3